freies projekt für die Deutsche Schlaganfallhilfe.
Üblicherweise werden in plakaten oder flyern mühsam die symptome eines schlaganfalls beschrieben und mit hilflosen grafiken illustriert.
Dies ist der versuch, die typischen symptome mit besonderen effekten visuell umzusetzen und selbst ansatzweise erfahrbar zu machen. 
Die optischen irritationen und fast schmerzhaften farbkombinationen sollen unmittelbar wirken, sofort aufmerksamkeit erregen und für die problematik sensibilisieren. 
personal project: visual vertigo | poster-series | german society against stroke 
Rise awareness, learn about the symptoms of the stroke. Know them if you see them and act! immediately!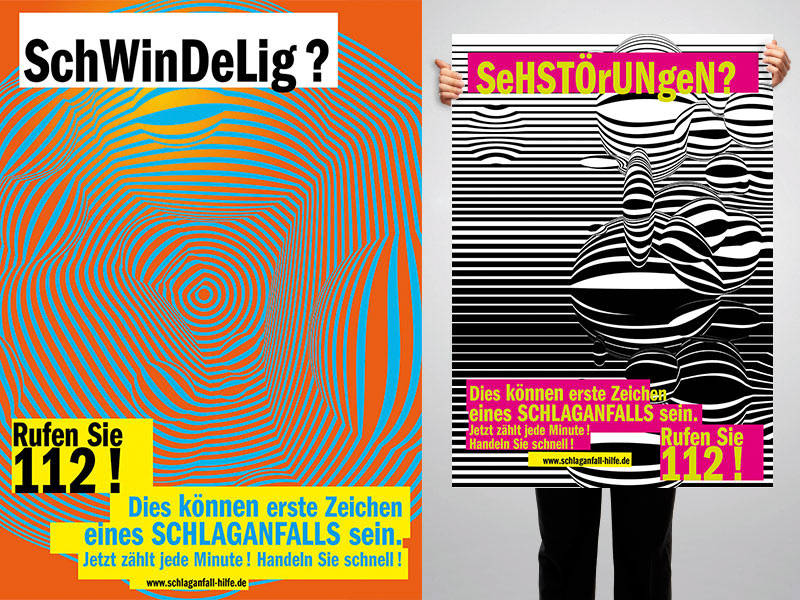 Feeling Dizzy? heavy headache? rise awarness, help recognizing a stroke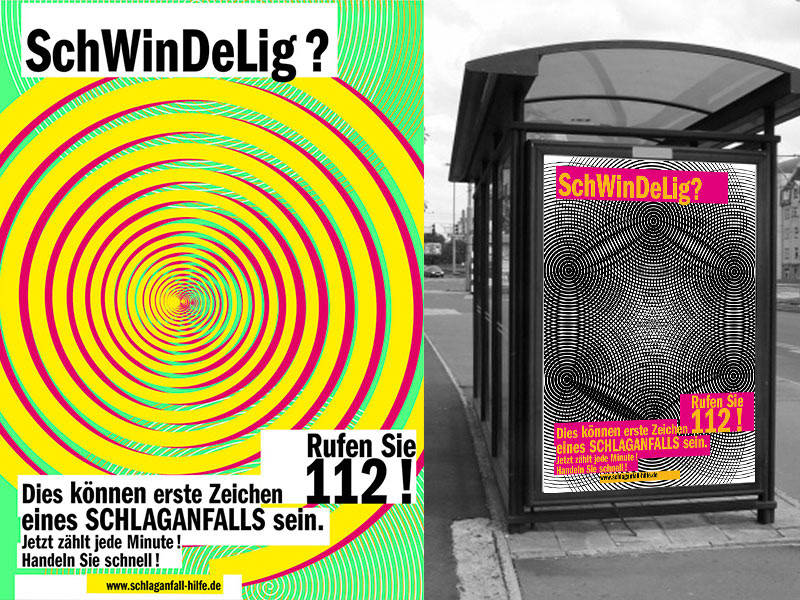 vertigo? Dizzy? this might be the first signs of a stroke, act NOW!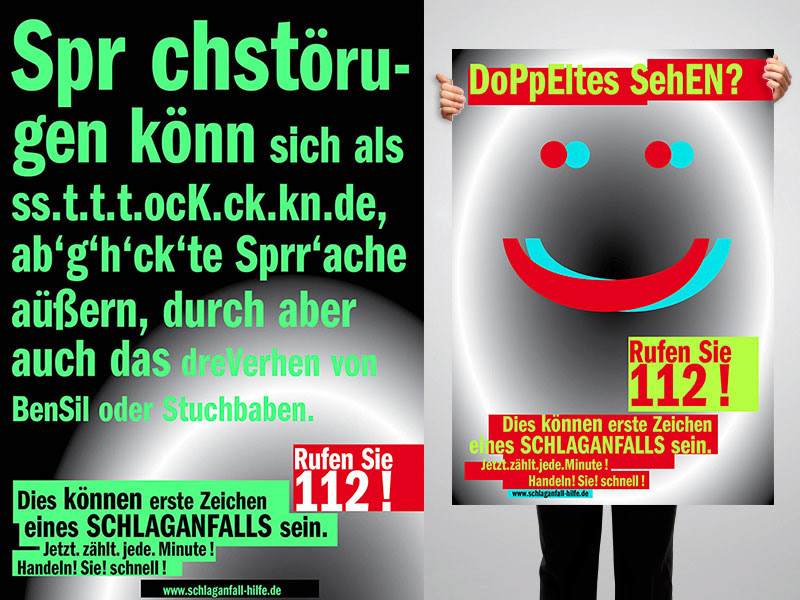 unable to speak? puzzled? half paralized?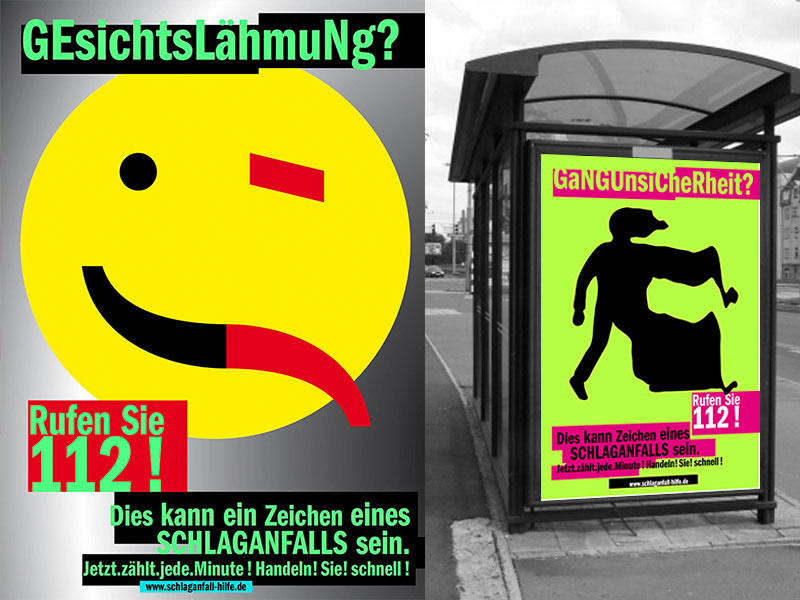 walking disorder? half paralized?