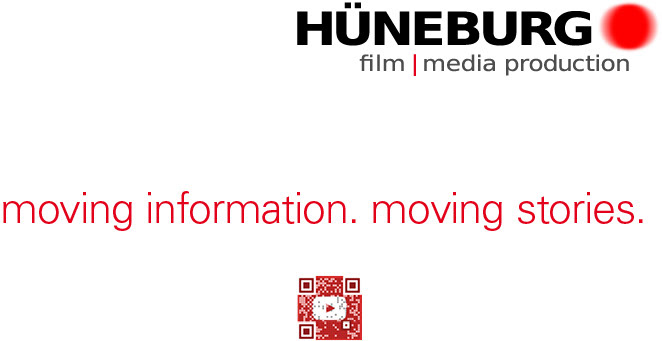 neupositionierung. der neue slogan "moving information. moving stories" bringt den sprachlichen twist. 
der image-flyer im breitwandformat gibt eindrucksvollen 
bildern den größten raum und bringt sie mit prominenten 
QR-codes direkt in bewegung. So sind die QR-codes nicht bloße zugäbe, sondern ein essentielles gestaltungselement.
image-flyer, visitenkarten mit integrierten qr-codes, website-trailer
hueneburg film | media production 
new positioning and slo

gan "moving information. moving stories" 
concept & design of image-flyer and business-cards, website-trailer, website enhancement. The QR-codes are not an extra but a key element that link directly to the website and relevant - moving - film clips. They bring motion to printed media.